Legal notice
Svenja Yacine Jetter
Svenja-Yacine Jetter jewelery accessories trade
Ochsensteigstr. 36
72459 Albstadt
Germany

Phone:07431-937635
Email:svenja.jetter@tiguetague.de

Sales tax identification number according to § 27 a sales tax law:DE 289276170

Platform of the EU Commission for online dispute resolution:https://ec.europa.eu/odr

We are neither obliged nor willing to participate in a dispute settlement procedure before a consumer arbitration board.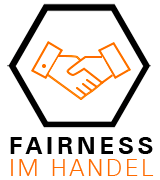 Member of the"Fairness in Retail"initiative.
More information:
https://www.fairness-im-handel.de